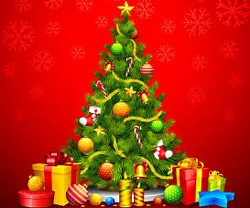 The Illinois Trekkers invite you to walk with them in a group walk on Saturday, December 7, 2019 in Belleville, IL. Walkers should meet at the Belleville East YMCA at 2627 Carlyle Avenue, Belleville, IL at 9:45am to register. There is a $3 fee for all participants. The walk will step off at 10:00am. Dress in your festive Christmas attire.
Following the walk, we will meet at the Silver Creek Saloon and Grill, 2520 Mascoutah Avenue, Belleville, IL 62220 (approximately 12:00 Noon). Lunch will be order off the menu and each person is responsible for their own bill. No Trekker Bucks will be accepted for payment.
Following lunch we will have a short business meeting to install club officers for 2020.
Then the party begins with a game to exchange gifts ($15 dollar value suitable for both male and female recipients). This will be fun for everyone even if you don't want to participate in the gift exchange.
See you on Saturday. If you have not made reservations with Nikki Wilcoxen at 618-973-3825 or [email protected] CONTACT HER NOW. SHE MAY BE ABLE TO RESERVE A SEAT FOR YOU.
SPECIAL WALK ON SATURDAY, DECEMBER 7, 2019 IN BELLEVILLE, IL. MEET AT THE BALANCE COFFEE SHOP, 732 S ILLINOIS STREET, BELLEVILLE, IL AT 5:00PM. WE WILL REGISTER FOR THE YRE AND THE WALK WILL TAKE US THROUGH THE STREETS THAT ARE PART OF THE OLD HISTORIC BELLEVILLE LUMINARY EVENT. DRESS WARM. THIS IS A BEAUTIFUL EVENT AND SOME HOUSES ON ABEND STREET WILL BE OPEN FOR VISITATION.