The ILLINOIS TREKKERS invite you, your family, and your friends to join us for a walk-through Lebanon, Illinois. Lebanon is a city in St. Clair County, Illinois. Like many other places in "Little Egypt" or Southern Illinois, Lebanon was named after the Eastern Mediterranean country of the same name. Lebanon is home to McKendree University, the oldest college in Illinois.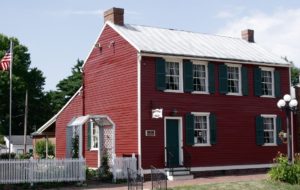 Walers will walk past the Mermaid House where Charles Dickens stayed in 1842.
Lebanon is having their Fall Festival with plenty of food and crafts.