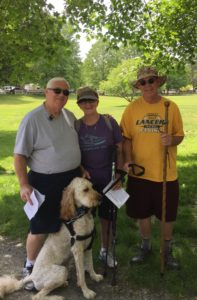 Jerry Duffman with Susan Bacon & Mid America Region Director Andy Bacon. Andy completed his two year term at the convention.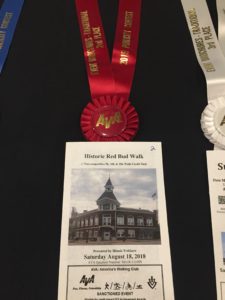 The Historic Red Bud Walk brochure took the Red ribbon for second place in the brochure contest.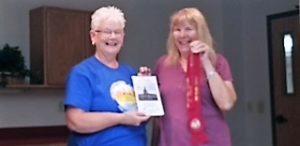 Illinois Trekkers President Trudy Duffman presents the red ribbon to Diane Prost the POC for the Historic Red Bud Walk.