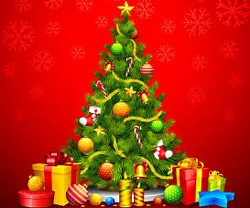 The Illinois Trekkers will host a special holiday group walk. Registration will begin at 9:30 am at Schnucks, 907 East Highway 50, O'Fallon, Illinois. Walk will step off at 10:00 am.
At the conclusion of the walk , walkers will gather at O'Charley's, 1313 Central Park Drive, O'Fallon, Illinois for the Illinois Trekkers' Christmas lunch & party beginning at 12:15 pm.
Please RSVP for the Christmas lunch & party to Nikki Wilcoxen via email at [email protected] or by text at 618 973-3825.
After the meal there will be a short program & the party will end with a Christmas gift exchange, Those wishing to participate should bring a wrapped gift suitable for either a man or woman ($15 value). Even if you don't participate in the gift exchange, you will want to stay for the fun.