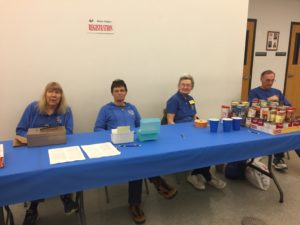 Workers ready to register walkers and collect soup.
28 walkers showed up to walk despite fog, rain & hail. Walkers enjoyed talking & visiting with old friends.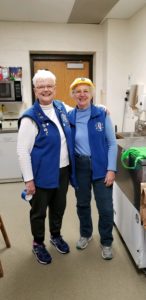 Trudy Duffman, POC & Dee Wojtysiak were busy working & making the Soup Walk a good event even if mother nature made the walk a challenge.