One of the many views walkers will see on the walk.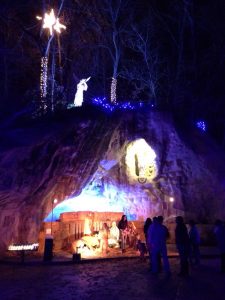 Another view from the walk.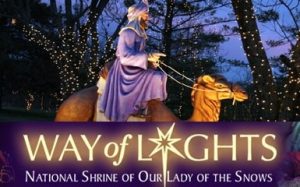 WELCOME TO THE ANNUAL "WAY OF LIGHTS" WALK: Experience the tradition – bring your family and friends on this most unique volksmarch in the metro-east Illinois area as you walk among over two and a half million miniature lights illuminating trees, figures, and displays that depict the true Christmas story. The Shrine campus will have all their activities available to walkers. Activities include the Christmas Tree & wreath Display, Camel, Donkey & Pony Rides, Petting zoo, Camel rides ($6), Carriage Rides ($65 for 6 people & $100 for 10 people), Kettle corn & refreshments for purchase.
Way of Lights Walk Brochure 2021